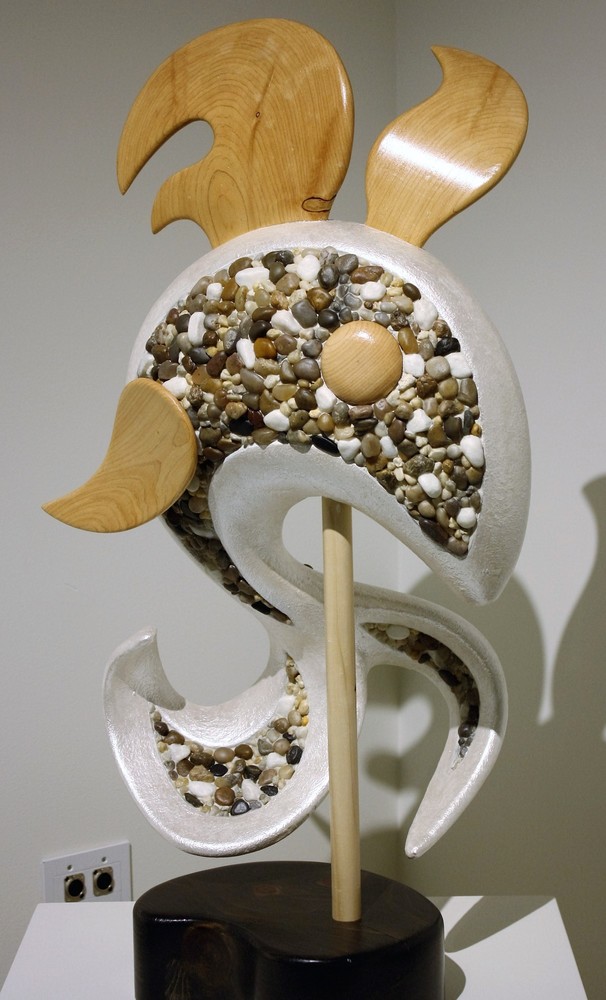 Chris Paxson was born in Atlantic City, graduated with a degree in Visual Communications from Stockton University, and still lives near the Jersey Shore. He's made his living as a commercial artist, founding Coastline Creations in 1999, building commercial art pieces for clients such as Carnival Cruise Lines, Crayola Crayons, VH-1, and Fuse.
After a busy few years building trade show displays, props, and commercial sculptures, he decided to begin sculpting pieces on his own. He sold his first piece in 2008 through the East End Gallery in Margate, NJ, and has work on display at Arch Enemy Gallery in Philadelphia and JAM Gallery in Malvern.
Nature is a big influence on my work. I live near the ocean, and try to create the freedom and fluidity of movement that's everywhere around us. My sculptures are all based on natural forms, but each is abstract, and based on the idea that nature is a reassuring constant in a world that can be very technically complex.