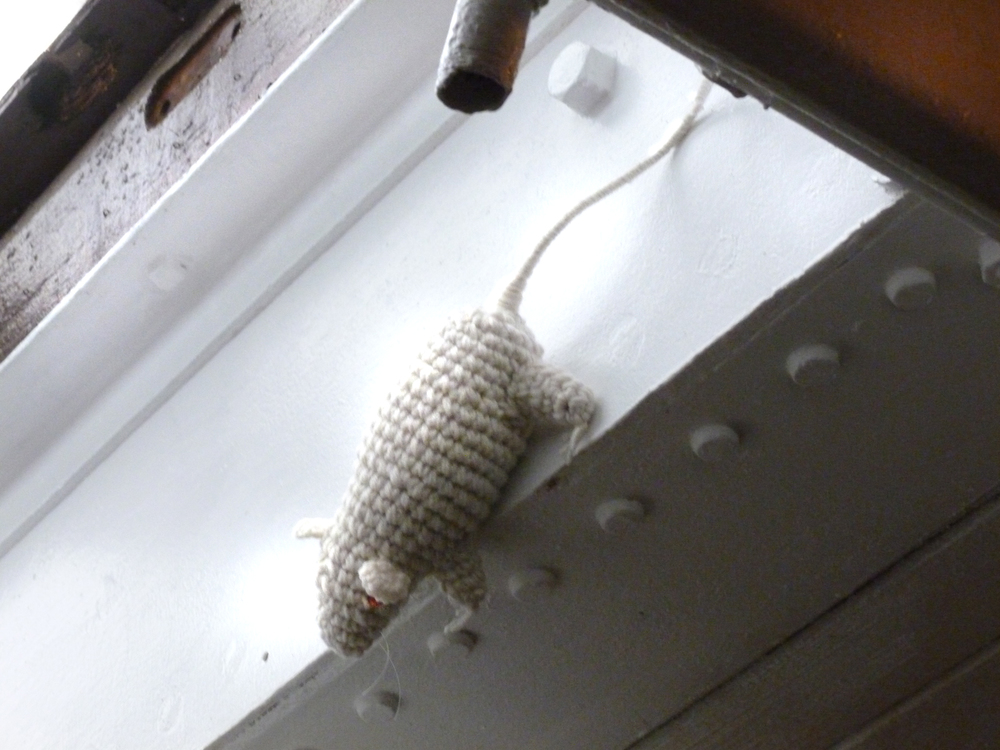 I studied site specific, installation and performance as well as pedestal sculpture while studying at Tyler School of Art. I earned a BFA there and a MAH at Arcadia University (then known as Beaver College). My concern about global events has informed some of my sculpture, and my desire for viewer participation has influenced my installations and performance work. One form my sculpture has taken is that of non-competitive games, with the outcomes intended for individual to learn something about themselves. Fellow Travelers is also a treasure hunt for visitors to locate and record the locations of the thirty rats lurking aboard the Olympia. The game calls attention to the viewers' own powers of observation.
Yarn has forever been an important material in my family history. My great grandfather founded a textile mill in Camden, New Jersey, when he emigrated from England. My grandmothers and great aunts on both sides used yarn in knitting and crocheting garments. My mother taught me and I taught others in my fabric and yarn shop, By Hand, in Philadelphia. Working lately in soft sculpture using yarn as my medium securely knits my feminist views and matrilineal heritage with my artistic practice.
Anyone wishing to see the intimate, personal work that beckons me daily to the studio will find it on my website.